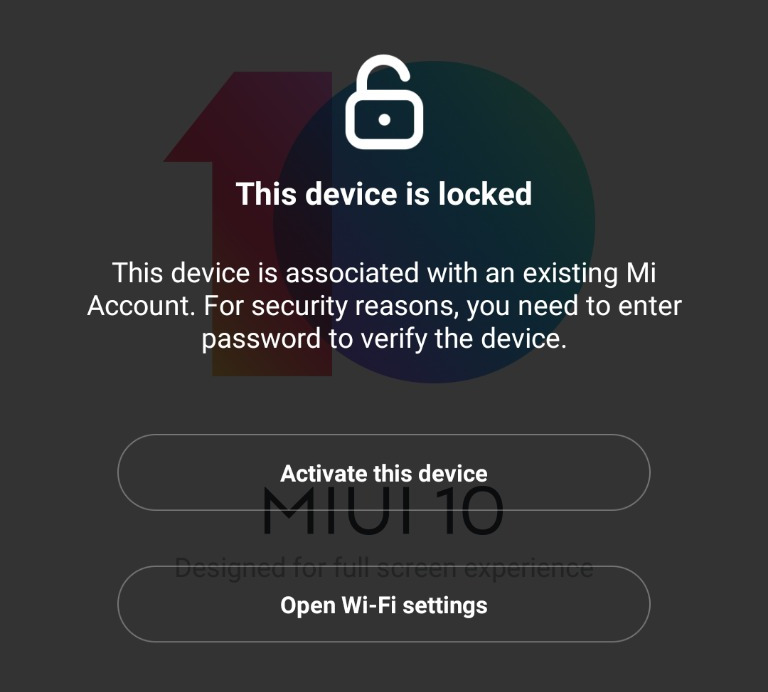 If you forgot a password to your XIAOMI or have recently bought a second-hand one and now you are not able to log in because it is locked? A locked device can result in dead-end frustration. But there is no reason to be worry. Read the below article to see what your prospects are. After coming along with it, you will know what are the ways out of this situation, as definitely there is more than just one solution. It all depends on the reason of this block.
Can't unlock device due to poor internet connection
If you are not able to unlock your device because it is not connected to the internet, insert a SIM card with access to the mobile data connection. Do not connect it with some unknown, untested Wi-Fi networks.
Then, try to sing into i.mi.com when you can attempt to unlocking the device remotely. You can turn off "Find device" mode there as well.
Not sure in Find Device mode is on?
In such situations, you can always visit www.imei.info website and check it there.
Simply enter your device's IMEI number and see whether it is locked or not. This can generally be done in a few minutes. Here Check IMEI Video you will find an instruction on how to know what your IMEI number is.
If you would like to extend your knowledge about XIAOMI Find Device Checker read our dedicated article:XIAOMI Find Device Checker
Find out what are the possibilities when you have no access to XIAOMI due to missing password, passcode or pattern. Select an option that suits your case best and unlocks your device.
Forgot password
Still using your number
If you have access to your number, you can reset your password. Open the following Reset Password Website, enter your e-mail or phone number and follow the instruction.
You aren't using your number
If you are not using your phone number, you should report your account. In order to do it, open Customer Support.
Device blocked by another person
If your XIAOMI has been locked by some other account, you are not able to unlock it by yourself.
You may solve this issue officially by using the XIAOMI service. All you need to do is enter the following website XIAOMI Unlock. In order to unlock your device you need to submit the below info:
Your ID
Proofs of purchase and online order ID
In such situations, you can also visit a dedicated portal: XIAOMI Mi Cloud Remove. This service allows you toremoveMiCloud in Xiaomi. Just be aware that we are definitely not supporting blacklisted phones. Here you can unlock the device just by using the IMEI Number you don't need to enter any additional data. So if you lose your proof of purchase it's the only way to unlock the XIAOMI gear. Visit our portal, where you will be able to find all necessary information and important for the process details