Losing a smartphone is one of the most frightening and annoying things nowadays. Despite the new technologies and general progress, we as humans may never get rid of this problem (at least to the times when smartphones will disappear and we'll be using subcutaneous smart-chips). So check out how to protect XIAOMI device and how to use the Mi Cloud Security Features.
Mi Cloud Activation
What we can actually do is to create and expedite the finding systems in case of losing some devices. In this article, we would talk about Xiaomi and its multifunctional Mi Cloud. So, if you're one of the happy owners of Xiaomi smartphone you probably heard of the app named Mi Cloud. You'll need to have an account on this platform, so before we begin let's make one. Now, let's activate the "Find Device" function which it's at the bottom of the menu.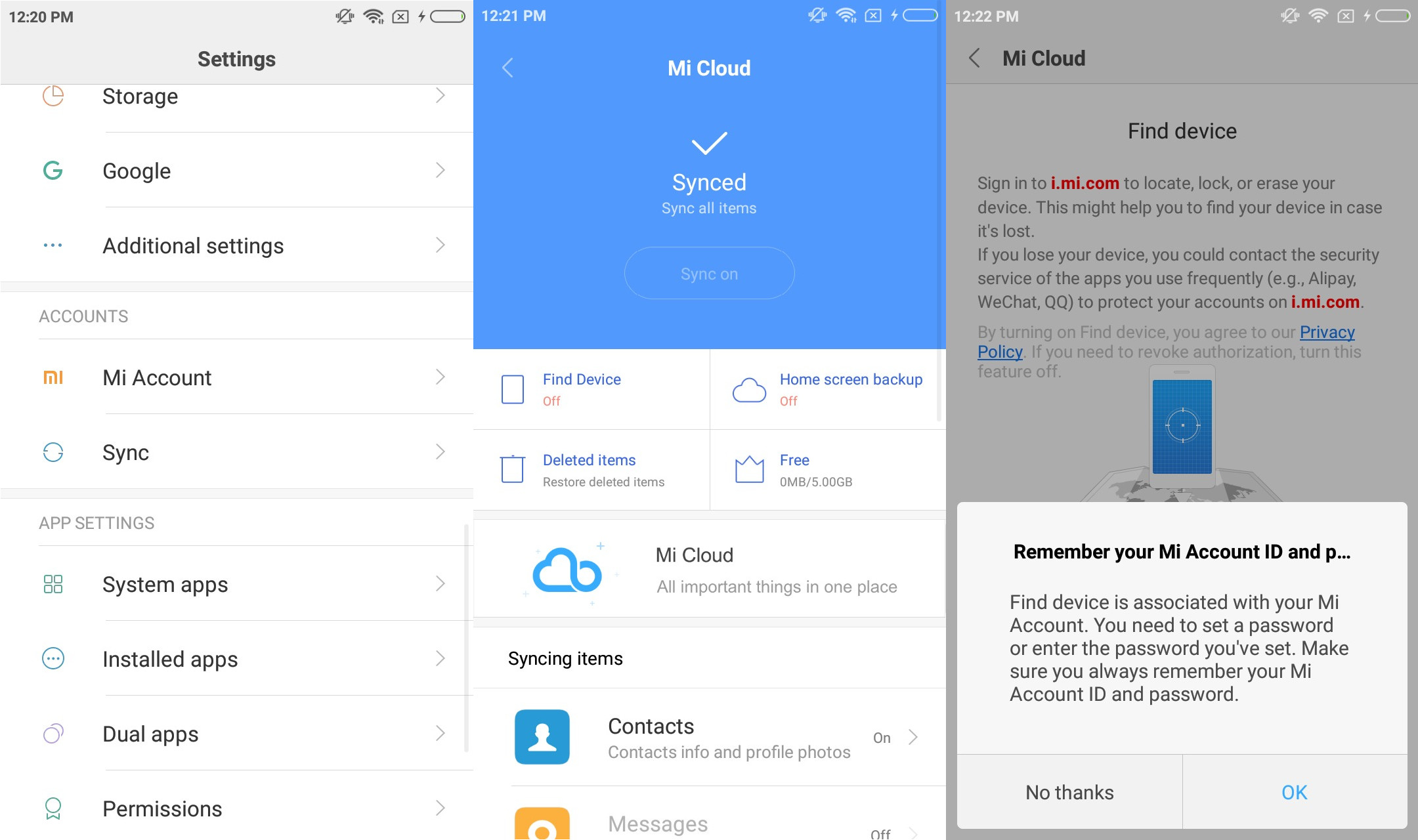 Find Device Instructions
After that, we can already move to the main part of the action which is finding our lost device. We will need some second device like PC or other smartphone and the Internet. The very important detail is that we need to have an active connection between the device we're operating right now and the lost one - the Wi-Fi module or mobile data must be turned on. Having that in mind, let's assume that we just lost the device and it hasn't been stolen. The professional thief will probably disable any connection in the first place and turn off the phone. So let's focus on more optimistic option. 
Mi Cloud Location Service
Check out how to easily activate and locate Xiaomi device:
Go to the

Mi Cloud

website and sing into your

Mi Account

 
On the home page choose "

Find device

"
Now, if you were locating your phone before the approximate location should pop up on the map and if not, you'll see the grey screen.
Next, in the up-right corner, you'll see a list of devices which are designated to your Mi Account. We tested it on Redmi 4A so it's our choice but you should select the lost one of course.
Then, click "Locate" down below and when the small menu pops up, choose "Locate device"
Now, the approximate location of your will appear on the map. The range of possible locations can be wide, so it won't be easy to find your smartphone basing only on that.
Mi Cloud Security Services
What is interesting, you can also use other Mi Cloud security features for example:
The device will be locked until you type the correct Mi password and replace the SIM card. As you could notice, finding the device using the Mi Cloud is a very useful solving and it can save a lot of your time and effort, but surely we can't say it is perfect. You won't be 100% secured from losing your device so stay careful in using it at public places.
In order to find our more information about XIOAMI security features read our other articles: