Hello, Vivo fans! We are so excited to present the VIVO Warranty & Memory & Color Check. Come along with the unbelievably useful tool, which is a brand new Vivo Checker. Find out this great feature that provides you with details of the smartphone that you wish to check. From today, you are able to check out warranty, memory and also original Vivo color.
If you are looking for the second handed Vivo smartphone to buy, is good to verify the product that you wish to own, our VIVO Checker gives you a possibility to do it successfully, without any additional cost, is free now! We are happy to present the information that can be found by using VIVO Warranty & Memory & Color Check .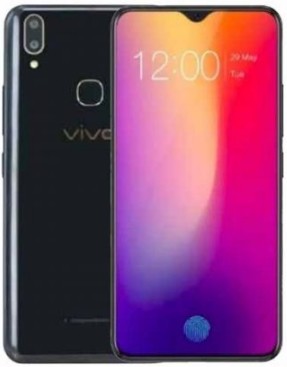 Let's use below tab to type your unique IMEI number and get the transfer straight to the VIVO Warranty, Memory & Color Check :


Let's check out the below VIVO details:
Brand,
Model,
IMEI number,
Product model (memory info),
Product Color,
Product Warranty,
You can also get the transfer to the Blacklist Status Pro - more about this Blacklist Checker , you can read here.
Why I should use VIVO Checker?
As was mentioned above, be using a free Vivo Checker you can read the detailed info regarding the Vivo Warranty . The product model (memory info), and also the original color of the Vivo smartphone will be available to find out. This checker will be amazingly helpful when you are looking for the Vivo product to buy that has been used by someone else previously. You can double-check if the information that the seller passes you is exactly the same as our system is holding. If the information is totally different, you may be sure that the seller is unfair and the offered product is fake. It is definitely worth to check it because after that you will be sure that everything with the product is alright and you can finalize the purchase process successfully.
How to Use VIVO Warranty, Memory & Color Checker?
In the first step, locate your devices IMEI Number, which will be needed. To learn how to locate your smartphones

IMEI Number

, read the attached article- Where Can I Find IMEI Number.
In the second step, open the IMEI.info website and type your unique

IMEI Number



or type your IMEI Number into the below box and click

Check

to use

VIVO

Warranty & Memory & Color directly.

After a couple of seconds, you are able to get the information back and you will be able to read

VIVO

Warranty & Memory & Color

details about your VIVO smartphone.

Added on by natalial - Viewed 677914 times.
NEW:
POPULAR:
Comments from our users: (7):
vivo (223.228.245.xxx)

@ :

Vivoy83

Sameer (42.201.197.xxx)

@ :

Not response

Yas (119.160.102.xxx)

@ :

Yes

Shuaib Aryan (106.195.108.xxx)

@ :

Shuaib Aryan

Pututaji

@ :

Melacak android saya via imei bisa atau tidak?

jiban jyoti kar (157.41.25.xxx)

@ :

wrong

bantu lacak hp saya (36.71.108.xxx)

@ :

bantu lacak hp saya