Until recently, we got to know the new iPhone 13 that we have all been waiting for. Apple constantly surprises us with its new models. This year, the company announced the new iPhone 14, which will be even better than its predecessor. We don't know much about the new iPhone 14 yet, but we've managed to collect all the rumors about it. So read the article to the end in which we will present you all the information about the iPhone 14 so far and check what Apple has to offer in the new model.
.


Currently, the Apple iPhone 14 models for 2022 will not be ready for launch until months from now. This is because there will be a lot of updates in the works for these devices. We have been hearing rumors about them long before the iPhone 13 even became available on sale. What size will the iPhone 14 be? What's the release date of the iPhone 14? and what can we expect from the camera? Today we will try to answer these and other questions.
Find out more about iPhone 13 by clicking on the button below
FAQ:
Hardware Design with No Notch
Apple has announced plans to get rid of the notch in some of the iPhone 14 models. The notch was an infamous design choice when it was introduced in 2017 and hasn't changed much since then with the exception of the iPhone 13 which was a size upgrade.
According to Apple analyst Ming-Chi Kuo, the 2022 iPhone models would not feature a notch, but would instead adopt a hole-punch design that has proven popular on many Android devices. According to reports, this hole will be a cutout in the center of the phone that houses the front-facing camera.
As a result of Kuo's prediction, there have been other rumors that have obscured the front design of the iPhone 14 Pro models. According to leaker Dylandkt, the iPhone 14 Pro camera cutout will be pill-shaped rather than a hole punch. Further clarification has been provided by display analyst Ross Young, who has asserted that he expects to see both a pill-shaped and circular cutout. The circular cutout will likely house the Face ID dot projector, and the pill-shaped cutout will include the front camera, Face ID infrared camera, and possibly other components.
Also, Apple might plan to put some of the Face ID hardware underneath the iPhone display. This would reduce the size of the cutouts required and free up a significant amount of screen real estate on the front of the device. Apple is working on an under-display Face ID solution, but there is a possibility it will not be ready for use by the 2022 iPhone model. The analyst Ross Young and Bloomberg's Mark Gurman have both stated that Apple is developing such a solution.
Analysts at Barclays believe that Apple is planning to integrate laser-based time-of-flight technology for Face ID, which would allow substantial changes to be made to the TrueDepth camera array on the front panel, and some rumors are pointing to the introduction of a unibody lens design in order to reduce the size of the front camera module.
Design
Apple's getting rid of the "mini" line after lousy sales, so there's no 5.4-inch iPhone in 2022. The iPhone 13 mini will be the last mini iPhone, and Apple will focus on more powerful phones in the future.
We're expecting:
6.1-inch iPhone 14,
6.1-inch iPhone 14 Pro,
6.7-inch iPhone 14 Max,
6.7-inch iPhone 14 Pro Max, with the larger 6.7-inch iPhone replacing the mini model.

Titanium Design
The upcoming iPhone 14 models are going to come with titanium alloy chassis designs, according to a JP Morgan Chase report. Until now, Apple has only used titanium for the Apple Watch. If this thing works, we'll have our first titanium iPhone.
Steel and aluminum aren't scratch-resistant, and titanium is stronger and more corrosion-resistant.
Apple says it is "aggressively" testing vapor chamber thermal systems for its high-end iPhones, starting in 2022. The VC thermal system is needed for the iPhones' higher computing power and faster 5G data speeds. Vapor chamber cooling is already in smartphones from Samsung, Razer, and LG. It is used in order to keep the device cooler when it is under heavy pressure.
Apple is working on improving the vapor chamber thermal system, and it may appear on high-end models in the near future.
According to rumors, Apple is planning to ditch the Lightning port on the iPhone in favor of a portless design with MagSafe charging. However, it's not clear whether this will be rolled out on the 2022 iPhone models.
Lightning's still gonna be in some of the iPhones.
Camera Improvement
Apple could improve the Ultra-Wide camera on 2022 iPhones, and there's a slim chance they'll introduce "periscope" lenses that could allow optical zoom of up to 10x.
Some smartphones already have periscope lenses, but Apple is allegedly having some problems because much of the technology is protected by patents. Apple could license that technology from a manufacturer like Samsung or keep working on its own. Sadly, it doesn't look like periscope lenses will be ready in 2022, and we might see them in 2023 with the iPhone 15.
Even if the periscope lens isn't ready by 2022, there will still be improvements to telephoto lenses. According to Apple analyst Ming-Chi Kuo, the telephoto camera will be upgraded from a six-element lens to a seven-element lens.
Also, Kuo says the 2022 Pro iPhone models will have a 48-megapixel wide camera, which would be an upgrade over the current 12-megapixel camera, and 8K video recording.
There's also a 48-megapixel camera in the iPhone 14 Pro that can take 12-megapixel pictures, likely through pixel-binning. The concept of pixel-binned images combines data from multiple smaller pixels on the camera's image sensor into one "super-pixel" for better low-light sensitivity.
This means that iPhone 14 Pro models will be able to take 48-megapixel photos in good lighting, but in low-light, the camera will pixel-bin for a higher-quality 12-megapixel photo that uses the 48-megapixel lens.
According to Kuo, the iPhone's 8K video recording capability will allow 8K video to be displayed on an 8K TV or display, and this resolution will allow iPhone videos and images to be more suitable for AR/VR headsets that Apple is planning for 2022.
Chip A16
With each generation of iPhone, Apple releases a more powerful A-series chip, and we're expecting the A16 chip in the iPhone 14.
Apple's next-generation A-series chips will reportedly be built on TSMC's NP4 process, which is the third major improvement of the company's 5-nanometer family of chips.
Apple's iPhone 14 and iPhone 14 Pro models will all have 6GB RAM, says analyst Jeff Pu. Compared to iPhone 13 models, which have 4GB RAM, iPhone 14 models get an extra 2GB of RAM.
Auto Crash Detection
A crash detection feature is being developed by Apple for the iPhone and Apple Watch, which could be released in 2022. By measuring a spike in gravitational force, it will detect car accidents when they occur using sensors such as the accelerometer.
The iPhone or Apple Watch would automatically call 911 if it detected a car accident. If it's coming in 2022, it could be a feature of the iPhone 14 and the Apple Watch Series 8. However, it's not likely to be limited to those devices. It's an expansion of the Fall Detection feature that's already in the Apple Watch and iPhone.
MODEM: Snapdragon X65
The iPhone 14 models will be equipped with the Qualcomm Snapdragon X65, the world's first smartphone modem and antenna system capable of 10 Gigabits of 5G data.
Apple plans to implement satellite-based emergency features in conjunction with the Qualcomm Snapdragon X65 modem that will enable users to report major emergencies in places with no cellular coverage and send texts in emergency situations.
Using Emergency Message via Satellite, users will be able to communicate with emergency services and contacts when no cellular or WiFi signal is available. A gray message bubble will be part of this upcoming protocol along with SMS and iMessage. Lengthy messages will no longer be accepted.
Satellite networks will also be used to report major emergencies such as plane crashes and fires. As of right now, these features are still in development and will launch in 2022 at the earliest.
WiFi 6E
The iPhone 14 will include WiFi 6E connectivity, according to Apple analyst Ming-Chi Kuo. Using WiFi 6E, Kuo claims that AR and VR experiences can be delivered via high-speed wireless transmissions. It is also anticipated to be used in a mixed reality headset that could be released by 2022.
Wi-Fi 6E speeds up transmission while reducing interference by using the 6GHz band as well as the 2.4GHz and 5GHz bands. Furthermore, it offers a performance boost and low latency provided by WiFi 6.
2TB Storage
As part of its new iPhone 13 Pro model, Apple introduced a 1TB storage option on the iPhone 13 Pro model. There are rumors that Apple plans to boost that even further with a new iPhone 14 model. It should be noted, however, that this rumor comes from a source that isn't always reliable. Therefore, it should be treated with some trepidation until backed up by a more reliable source.
No SIM Card Slot
Apple may transition to an eSIM-only design for the iPhone 14 models without a physical SIM slot. Some iPhone 14 models might be the first without a SIM slot because Apple is apparently advising carriers to prepare for eSIM-only smartphones by 2022.
The iPhone 13 comes with cellular plans instead of being able to activate it with an eSIM. By using an eSIM for your device, you can add cellular plans without having to place the nano-SIM in the device.
Due to the fact that ESIM functionality is not currently available in all countries, some iPhones sold in these regions will still have a nano-SIM slot fitted.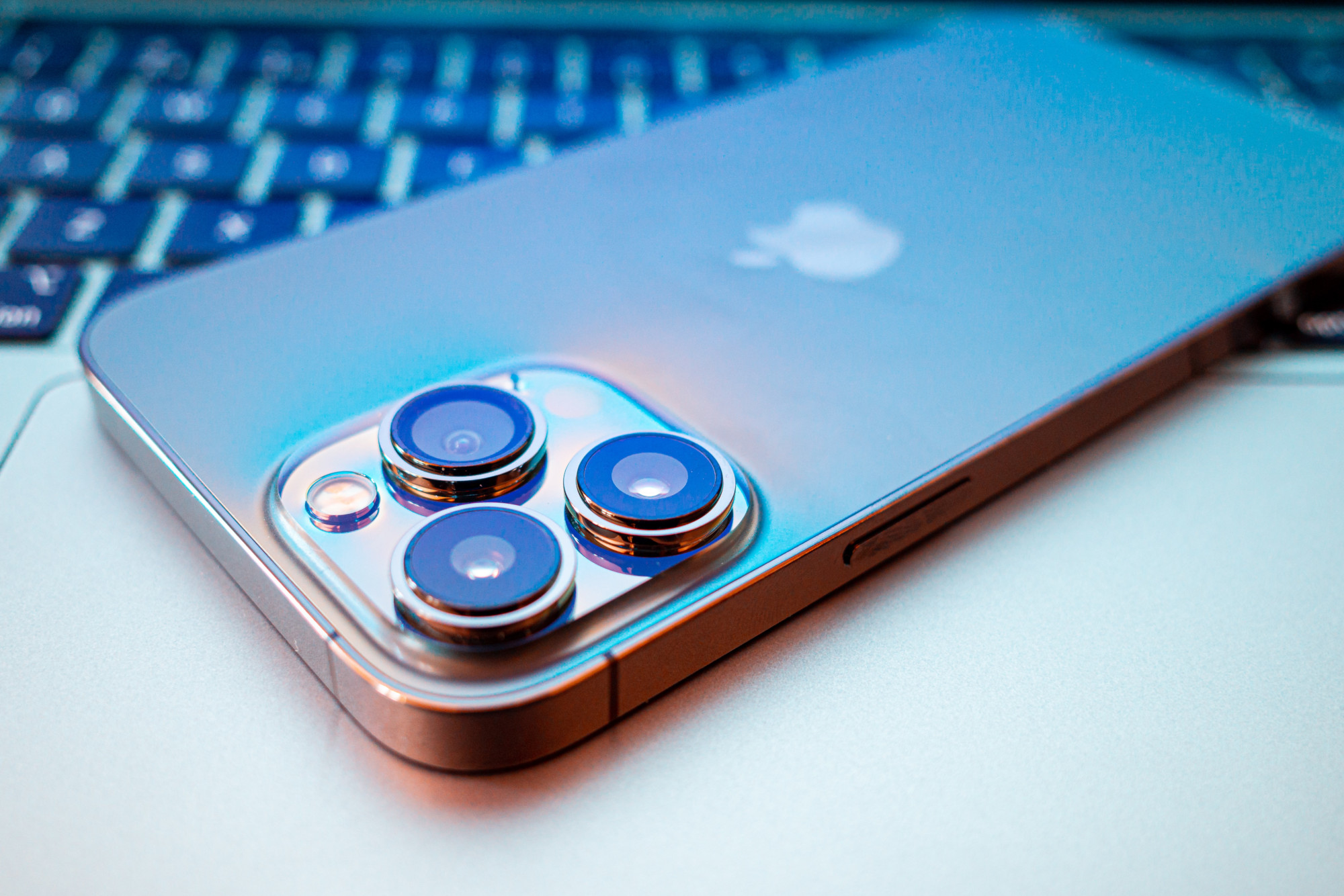 iPhone 14 Release Date
According to past launch timelines, Apple is likely to introduce the new iPhone 14 models at an event that may be held in September 2022, if the company follows previous launch schedules.
Apple could ditch the hole cutout too in 2023, leading to an all-display design with no holes or notches.
This means that Apple will be able to reduce its dependence on modem chip vendors by designing its own modem chips, much like its silicon and A-series chips. Apple has been developing its own modem for some time, and development accelerated after Apple acquired most of Intel's smartphone modem business in 2019.
Earlier this year, Apple analyst Ming-Chi Kuo suggested that Apple could move toward its own 5G modems as early as 2023. As soon as Apple develops its own modem design, Qualcomm will no longer be needed. A number of rumors suggest that Apple chip supplier TSMC will be able to manufacture Apple's modem chips by 2023, which is the "earliest" date.
In the event that the periscope telephoto lens isn't ready by 2022, it might instead be brought to the iPhone in 2023.
Face Recognition Under Display
Many rumors suggest that Apple is working on a way to put the Face ID hardware under the display in order to get rid of the notch. In the past, Apple was expected to adopt under-display Face ID technology by 2022, but display analyst Ross Young believes that infrared cameras will not be moved under a display until 2023 or 2024, and Apple analyst Ming-Chi Kuo also points to 2023 as Apple's target date for under-display Face ID.
Touch ID Under The Display
The Apple analyst Ming-Chi Kuo believes that Apple is currently working on an iPhone with an under-display Touch ID, but these devices won't be available until 2023. According to Bloomberg, Apple isn't focused on under-display Touch ID, and it's unclear if it will appear on Apple's flagship iPhones or future devices like a future iPhone SE.
Based on various rumors and patents, Apple might also introduce a foldable iPhone in the future. This would be in competition with companies such as Samsung and Microsoft that have developed foldable smartphones.
Bloomberg reports Apple is working on a foldable iPhone, but the company hasn't said yet if it will release one. There's a chance a foldable iPhone might come in 2023 at the earliest, but 2024 seems more likely.
Follow us
Added on by Marcinm - Viewed 2430 times.
NEW:
POPULAR: