What's new?
It has been said for some time that the new smartphones of the company from Cupertino will be equipped with screens refreshed up to 120 Hz. Competition has long been installing such panels on their phones, while Apple has only introduced them in tablets.
Importantly, the displays in the iPhone 12 Pro are to adapt the refresh rate to the current needs in order to reduce energy consumption. Such dynamic changes in the refresh rate work, among others in Apple Watches, but in the range from 1 to 60 Hz.
The new displays operating in 120 Hz mode will receive the ProMotion note in the name, as in the case of tablets. They will only reach the iPhone 12 Pro and iPhone 12 Pro Max, while the iPhone 12 and iPhone 12 Max will have 60Hz panels.
Camera in iPhone 12
The iPhone 12 Pro will have a triple camera with an additional LiDAR sensor. As for the basic iPhone 12, Apple will stay with two cameras. The Pro versions will receive the main camera - telephoto - wide-angle system, and the cheaper models will lack a telephoto lens as standard.
iPhone 12 will get sensors with a resolution of 12 MP in each of the lenses. Apple is not joining the megapixel race - after the first tests we will find out if it's right. It will surely translate into instant taking and saving photos.
How iPhone 12 will look like?
The iPhone 12 will receive a 120Hz screen that Apple is to call Pro Motion. Unfortunately, it will not go to all versions - the higher frequency is to be reserved for the Pro and Pro Max versions. This time all models will receive OLED screens. New reports also indicate that 120 Hz may not be on board at all due to power continuity issues.
The more rectangular shape than the iPhone 11 is also striking. I'm concerned - will it be comfortable to hold the 6.7-inch iPhone 12 Pro Max in your hand? I would probably choose the smaller 12 Pro - with a diagonal of 6.1 inches, it will still be a convenient piece of equipment. I am also looking forward to the experience of using an iPhone 5 or 5S.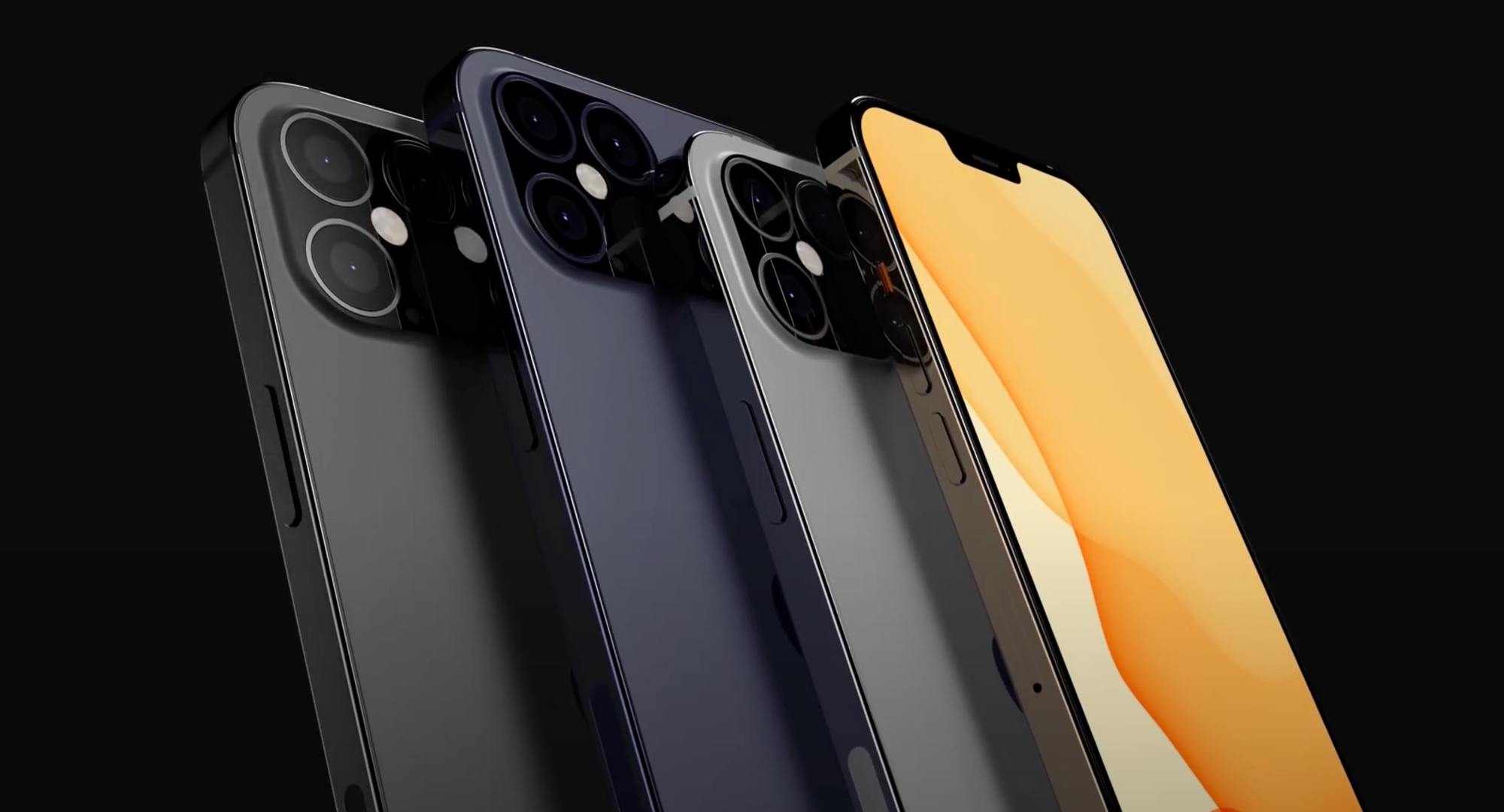 Use IMEI.info website to check your iPhone 12
How to check IMEI in iPhone 12?
There are a few methods to check IMEI in iPhone 12:
the easiest is just entering 

*#06#

 on your phone's call screen,
on the

box

, your phone came in,
you can also find it in your phone settings.


Settings

->

Apple ID

->

iPhone
Carrier and Country Checker
The iPhone Carrier Check can be the most important thing to do before buying the new Apple devices. By using only your IMEI number and our IMEI.info website you can easily check your Carrier and Country. Look at this tutorial:
3 quick steps:
1. Enter the IMEI number:
2. Click Check iPhone 12 Carrier
3. Find and Click on Carrier Lock Status.
Blacklist Checker
There is also a Blacklist Checker available for iPhone 12. If you planning to buy a used phone you can check your phone before purchasing it. Blacklist is a list of IMEI numbers that were reported by the operators as lost or stolen. The Blacklist database also contains IMEI numbers of phones that were bought in also contract and the owner stopped to pay it.
 
More information about Blacklist checker: