Another good news for our users. We have introduced a free warranty check for Huawei phones. The service works very quickly, check takes only a few seconds.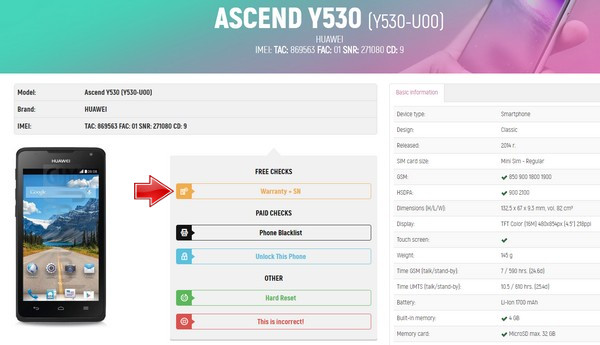 To use the service proceed as you would with other brands. Enter the IMEI number on the home page. When the basic data is displayed, click on "Warranty + SN". You will instantly receive detailed report about your phone.
The service will provide information about delivery date and warranty period. In addition, we order the serial number (required for example to unlock the bootloder) and information about the operator and the country in which the phone was sold. Full list of information checked with the service:
SN:
Product Model:
Customer Name:
Signing Country:
Latest Delivery Place:
Delivery Date:
Warranty Models:
Warranty Expire:
Warranty Status:
The service works for all Huawei models.
Huawei Checking History:
Added on by wojtek - Viewed 8573 times.