Music is an inseparable part of our everyday life. Each of us has our own musical preferences and no wonder. Nowadays, technology is at a very advanced level, thanks to which we have many applications available on the market that enables us to listen to music. As you know, most of these applications require an Internet connection, which can be bothersome at times, and surely everyone has experienced this feeling. Fortunately, there are several apps available that can play your favorite playlists and albums offline. TIDAL is one of them. A simple and transparent application that is very popular. No wonder that it is ranked among the most downloaded music playback applications from year to year. Below is a quick way to play and download offline albums and playlists in the TIDAL app.
How to Download Your Favorite Album on TIDAL?
1. At first, open the TIDAL app on your phone.


2. Now, find the Explore option in the menu bar.
3. Now, in the search box at the top, find the artist whose album you want to download, then select Albums below.
4. Now you have three dots at the top right, click on them.
5. The final step is to click download and you're done!
Now you have to wait a while for the album to download.
How to Download Playlist on TIDAL?
1. The first thing you need to do is open the TIDAL application on your phone.
2. Now, in the lower right corner, click on My Collection.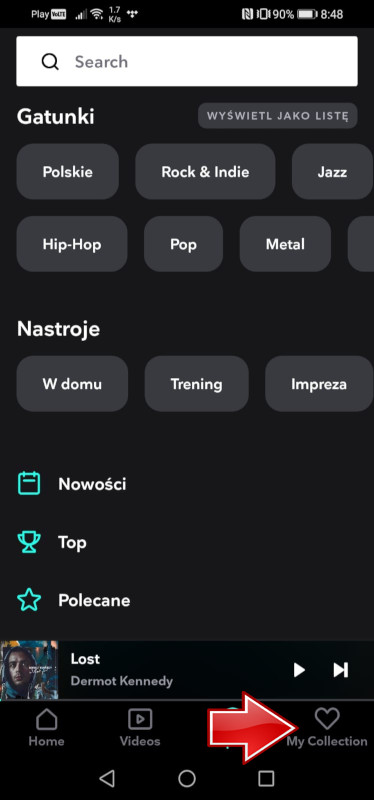 3. Ok, Now you have to select the Playlist option.
4. Find three dots on the right side and click on them.
5. Lastly, find the Download option and that's it. 
Authorize your device for offline use
1. Launch the TIDAL application on your phone.
2. Ok, now in the lower right corner, click on My Collection.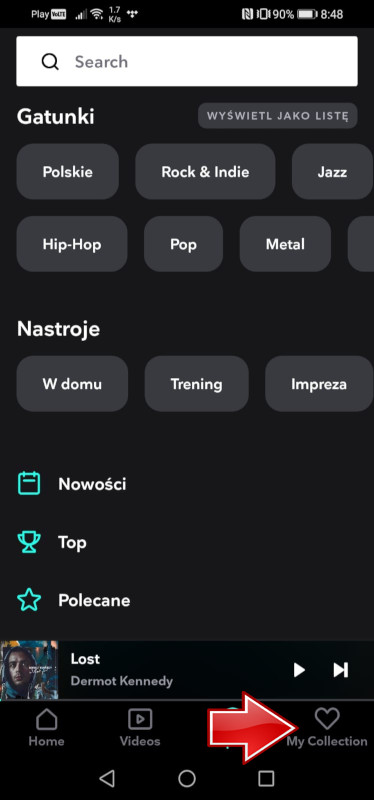 3. Now find the setting icon in the upper right corner and click on it.
4. Now find Authorized Devices on the list and go to the tab.
5.  Now you can see the name of your phone and model, click on it to change to another one.
6. If you want to change the name of your device now you have to click the Deauthorize device option.
7. The popup will appear and confirm by clicking Deauthorize. 
Switch to offline mode (optional)
Now that you've downloaded your favorite album or playlist and authorized your phone to play it, you can turn on TIDAL offline mode to prevent the app from using mobile data. To do this, tap the settings icon in the upper right corner of the screen. My Collection, then turn on Offline.
When you turn you will no longer have access to any music that has not yet been downloaded to your device, but you can be sure that you do not use any data. Tidal will display a Download menu listing all downloaded albums or playlists. Select the album or playlist you want to listen to and proceed as normal. All songs found here can now be played without using the internet.
Customize the Settings 
The Tidal several other options for offline play, which is worth noting. First, you can make Tidal refuse to download albums and playlists if your device is not connected to Wi-Fi. This will prevent you from accidentally downloading music while you're on mobile data, which could burn up your monthly internet quota.
To try this feature, select My Collection, then tap the gear icon and disable the offline mode. Once disabled, go back to the main application settings menu (by selecting My Collection, then the gear icon) and make sure the Download over cellular option is disabled. From now on, Tidal will only download when your device is connected to Wi-Fi.


Another setting that you can adjust is the ability to choose where to store your music locally. If your device supports it, go to the main application settings menu and click Download Destination. From there, your choice of internal storage or SD card will be displayed. Choose where you want to store your downloaded music.
Finally, with support for multiple platforms Tidal, you can have different content offline, depending on the device used. If you prefer offline music found on another device to be available on the current device, select Restore offline content in the main application settings, which will delete the current offline music and download those found on the other device.
Tidal provides an easy-to-use offline option for those who need to listen to their music even when the internet is out of reach. It is definitely a safe and convenient option that puts you in control of what devices can listen to offline music.
Are you using Tidal offline? What albums do you need to have on hand? Let us know in the comments section below.
Follow us