Apple introduced in iOS 13.2 the ability to delete the history of requests sent to Siri. All because the company was caught sharing voice assistants' recordings with external contractors. So how do you quickly delete Siri's history.
How to delete Siri's history?
The following list of steps shows how to delete Siri history related to devices such as iPhone, iPad, or iPod touch. It is worth noting, however, that the tool implemented in iOS 13.2 and iPadOS 13.2 does not guarantee 100% certainty (at the moment) of deleting the history of collected data. The system only informs us that we have sent the appropriate request to Apple for the company to delete our recordings. If and when this happens - but nobody can verify it at this time.
1. Turn on your iPhone.
2. Choose Settings from Main Menu.

3. Then click on Siri & Search

4. Tap Siri & Dictation History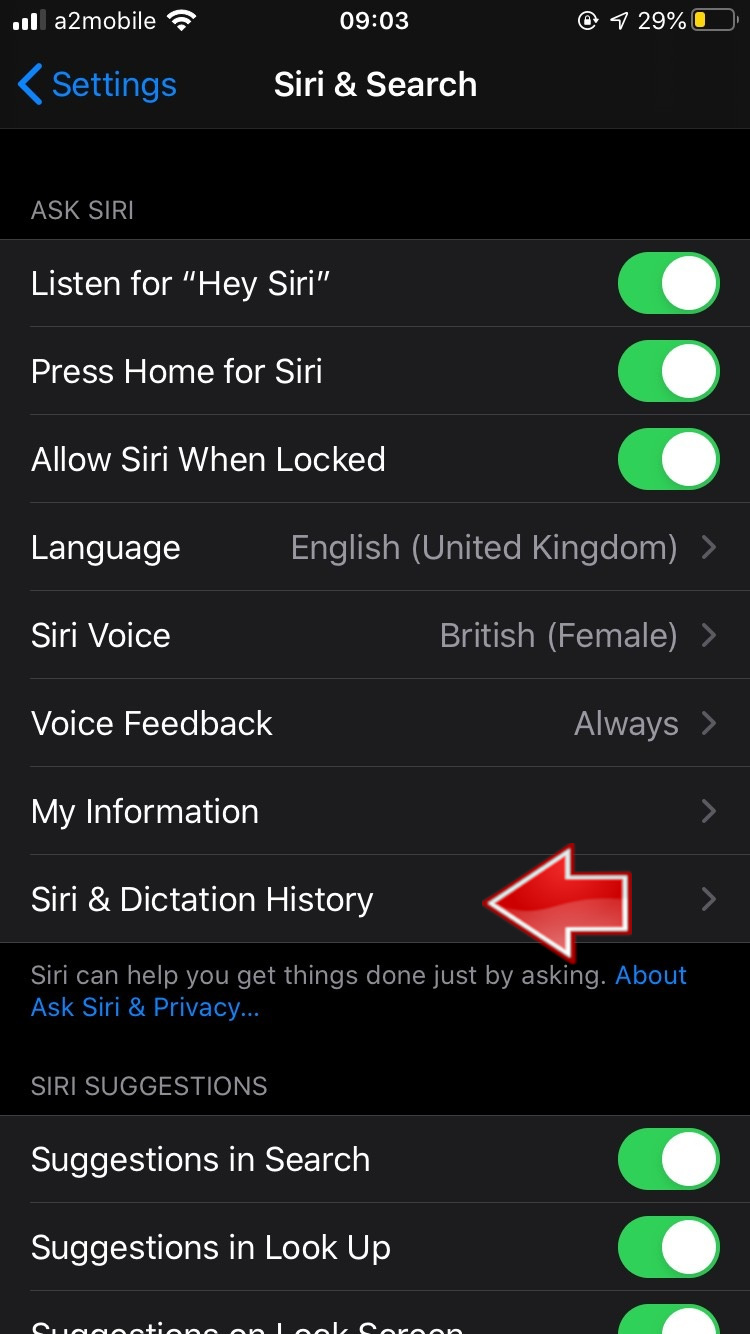 5. After that click Delete Siri & Dictation History

Why we should delete Siri history?
Recently, however, it turned out that Apple, like Google or Amazon, also listens to private conversations of users with the voice assistant Siri. The reason for this? Apple, like any other company, declares that it wants to improve its services.
In fact, the journalists reached a former Apple subcontractor who revealed that he had participated in the interrogation of recordings with Siri. Most interestingly, they contained users' private information - from addresses to lists of medications taken. Recordings were analyzed for spontaneous inquiries and the quality of responses supported by the voice assistant.
During this time (after reviewing Apple's privacy policy), information appeared about sending confidential information to company servers - from personal data, contacts to searched phrases or music that the user listens to. Nowhere, however, has there been an additional annotation that such information has been disclosed and even more listened to by third parties.
Added on by krystiank - Viewed 231 times.