In this digital age, phone numbers have become an essential part of our lives. Whether you're trying to connect with a long-lost friend, confirming a business contact, or simply verifying a phone number's validity, it's crucial to know if a phone number is active. Fortunately, there are various methods and tools available to help you determine the status of a phone number. In this article, we will delve into the different techniques you can use to check if a phone number is active. So, if you're curious to learn more about this topic and discover the most effective ways to verify phone number activity, read on!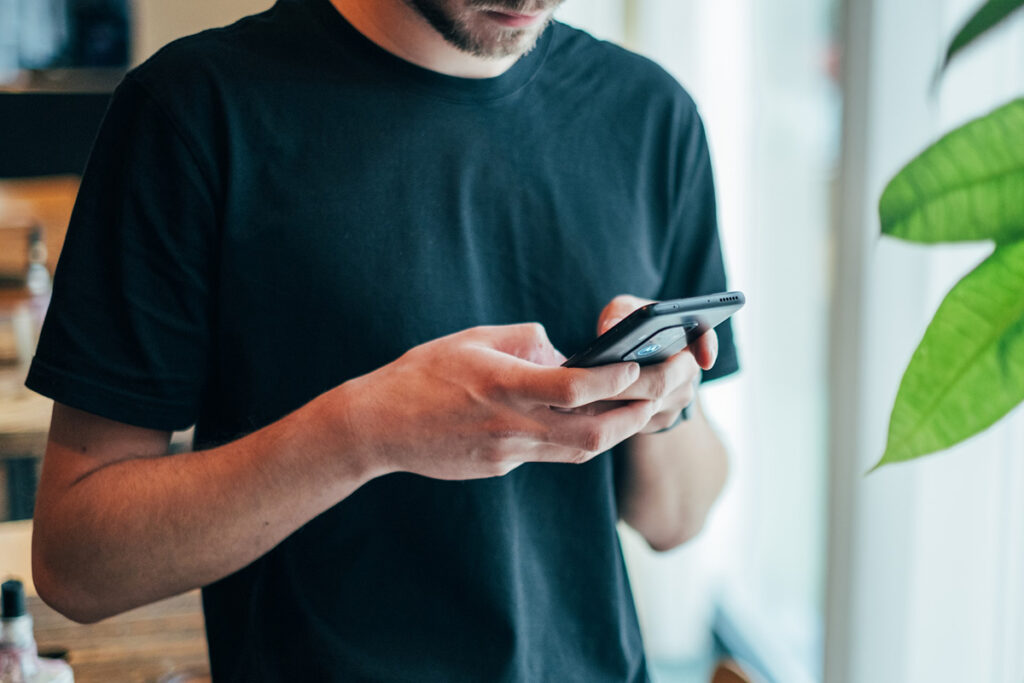 How to check if a phone number is active?
Active mobile numbers are those that are registered with your personal identification, such as a driver's license or voter card, and are in use and may be used by you or another person. You should be aware of the number of mobile numbers or SIM cards removed from any personal identification.
Ensure you only enter active phone numbers into your database if your company relies on consumer phone numbers. It is important that you always check phone number availability. By doing this, you avoid wasting time and resources calling inactive numbers. You should ensure to check availability of a phone number.

Difference Between Active And Inactive Numbers
When you phone active numbers, they can be reached; usually, these lines will be answered, go to voicemail, or continue to ring. Text messages sent to active numbers will be reported as 'Delivered.'
A text sent to an inactive phone number will not be received and will likely be followed by an error-delivery prompt. Inactive numbers cannot be reached when phoned, and dial tones or automated messages frequently greet callers who dial them.
You should know that you can check if a phone number is active. Businesses that want to stay competitive need a quick way to determine whether a phone number is active. A rapid method for verifying phone numbers will support regular customer contact without increasing employees' workload.

How To Check Availability of A Phone Number
You need to know how to check if a phone number is available. There are various ways to check if a phone number is still active.
1. Speak with the receiver
Of course, you may always go the traditional route and consider phoning the number directly when confirming a customer's phone number. Make a script outlining why you contacted the customer and what information you hope to learn from or share with them. It will help with the cell phone number availability check.
However, if the customer's phone number doesn't appear functional, you can contact them via other means to double-check their details. You may, for instance, send your clients an email requesting that they confirm their phone numbers. However, this time-consuming approach diverts your team's attention from other activities.
2. Phone Number Verification Tools
A phone number validation tool is the fastest and easiest way to determine whether a phone number is active. This method only requires one simple step—enter the phone number into the program, and it will let you know whether or not it is accurate and active.
Tools for verifying phone numbers operate by delivering a non-disruptive ping over the network to the questioned phone number. The number is active if the tool receives a response; if not, it is no longer used. Instantaneous input from this approach enables you to respond quickly to the outcome.
Tools for phone number verification are fantastic because they may be used to check the accuracy of a single number or to purge lists of inactive numbers. You can keep a database of reliable data by employing these tools regularly and avoiding needing to do so on the spot.

3. Phone verification in real time
Preventing wrong or invalid phone numbers from entering your database is the most excellent strategy for keeping a database of active phone numbers. Real-time verification lets you check and correctly format phone numbers at the point of entry by letting you know if they are accurate and in use. This technology can seamlessly integrate into a customer-facing website or a customer relationship management (CRM) solution.
The operation of real-time phone verification is the same as conventional verification tools, with the added benefit of immediate feedback. For instance, the CRM tool will instantly check whether a client's number is active and valid or needs to be updated when a customer care agent inputs new customer data. The method can also prompt customers to adjust when creating profiles on your website. It will also help you to check availability of a phone number.
You may eliminate the guesswork in figuring out whether or not you have active numbers by incorporating a real-time verification tool into your current processes. Real-time verification also saves time in the future by minimizing the number of phone numbers that must be changed in the future, even though list cleansing should still be done regularly.
Added on by Marcinm - Viewed 20665 times.
NEW:
POPULAR: