Free iPhone games have a reputation for being crap and full of IAPs. But tons of great free titles are waiting for your nervous thumbs up - if you know where to look for them. Here we prepared for you a list with some the greatest games for your Apple mobile. Let's try them and find out which is the better one for you.
Ready Set Goat!
Ready Set Goat! depicts an irritated and pattering goat that desperately tries to fight off an invasion of evil creeps. Our kitten lives at the foot of a tiny valley, and two cable cars hang over its horned head. Every second or two, a new creature enters this idyllic but surreal battlefield.
Your part in this is to prod the screen to make the goat jump, avoiding incoming foes (one hit means game over) or bonking them on the head. Nab more than one without hitting the floor and a gem appears, which when grabbed bestows the four-legged fighter with power-ups.
Tetris
Decades after the title was released on PC - and the subsequent mainstream breakthrough of the original Game Boy - it remains fascinating. And it's all so simple: rotate the falling blocks to create continuous lines which then disappear leaving more space. Over time, the game speeds up until the well is finally full.
Since Tetris was designed for platforms with keys or buttons, this can be a difficult proposition on touch screens. But the N3TWORK approach is responsive, which gives you the chance to fight high scores. It is also the most "retro" iPhone Tetris we've seen in a long time, avoiding bells and whistles to get into the game easily, with only one optional IAP to remove ads.
Golf Blitz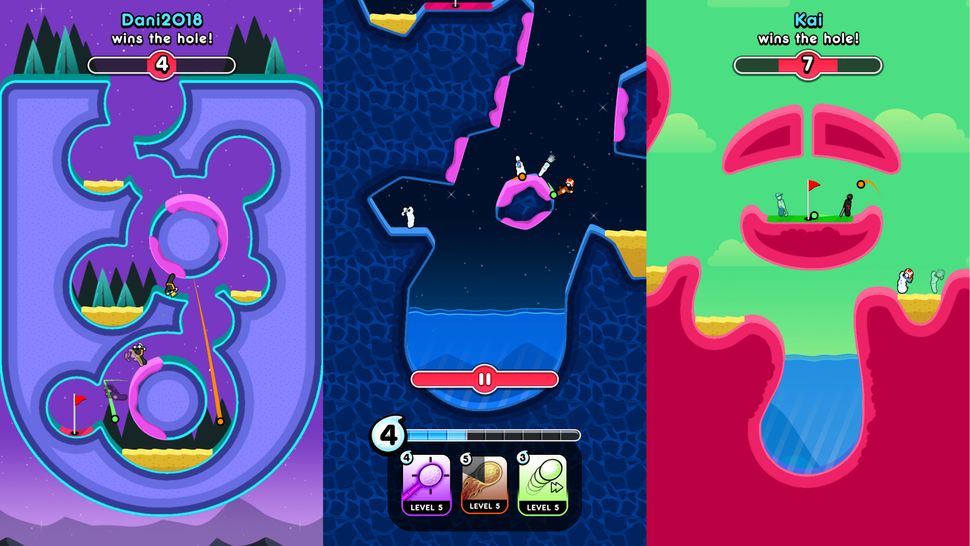 Golf Blitz is a crazy side golf game with a focus on madness. Infused with the DNA of the Super Stickman Golf series, its larger-than-life fields allow it to strike balls with islands suspended in space, often with walls covered in sticky sludge or rotating massive wooden devices.
As if that were not enough, each Golf Blitz competition is also a multiplayer race. You fight three other golfers, all of whom want to hit first. Winners will receive recognition and XP. Those who don't lick their wounds and try again.
It's fast, airy fun, and while there's a little too much randomness, regular play rewards player upgrades without having to reach into the golf bag for a pile of cash to spend on IAPs.
Worth checking out:
Super Over!
Rowdy Wrestling
Pocket Run Pool
Triple Town
Groove Coaster 2
Zoombie Football
Knight Brawl
Added on by krystiank - Viewed 43 times.