Come along with the iPhone 11 specification, make sure that you know everything about the device you want to buy. Find out what are the camera possibilities, all available colors, lightning and battery capability.
iPhone 11 Key Specifications
iOS 13
5w charger
A13 Bionic
64, 128, 256GB storage
6.1-inch Liquid Retina LCD display
2 x 12-megapixel cameras on the back
True Depth 12 megapixel on the front
Design
Let's start with the most visible thing, from visual issues, meaning color, display, and design itself. It looks very familiar to iPhone XR, but the first huge change that is to notice, is the truly big camera bump on its back, to house the new double-camera array. Regardless of whether we are on the side that raves about this innovation or definitely not, we must admit that the step-up in camera performance is worth accepting this island with lenses.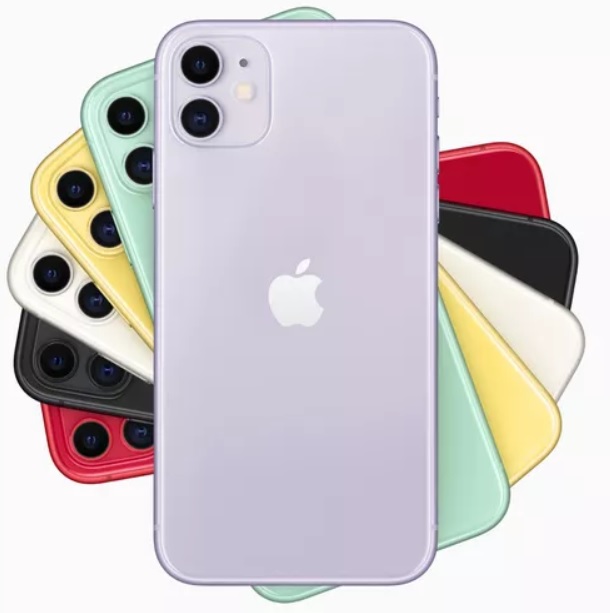 Then, colors that APPLE comes up with is another surprise! iPhone 11 is available in six colors, which are:
Black
White
Yellow
Green
Purple
Product(Red)
They are not highly saturated colors, they seem a bit washed-out, which may not come along with everyone's taste. Product(Red) is the only exception, as it is for HIV and AIDS charity, which is a continuation of Apple's commitment to those charities.
As for the display, iPhone 11 has to make to do with LCD. In this case, APPLE still sticks with the Liquid Retina moniker instead of adopting "Super Retina XDR". It really is very similar to the previous iPhone XR, not only it has the same size and weight but also the same glass and aluminum design. Also, it remains 6.1-inches large with a resolution that's only slightly above 720p.
Camera
APPLE iPhone 11 offers an ultra-wide camera alongside a standard cam and a more typical 2x optical zoom camera. It allows you to capture wider shots thanks to the 120-degree lens. During the presentation, an easy switch between the two with the tap of a soft-key has been presented, and you can shoot video in wide-angle too. Moreover, it hides slow-motion selfies, or ratherslofies, as Apple named them. You will find there also a Night Mode, which works perfectly in low-light moments.
Lightning & Battery
Although we all hoped that this time APPLE would abandon the proprietary port for the global USB-C standard, it didn't happen. The iPhone 11 is capable of wirelessly charging Qi, but it is still equipped with a small, 5-watt charger that the iPhone has been using for a decade. It happened even though, the higher models, which are iPhone 11 Pro and iPhone 11 Pro Max, that premiered on the same day are finally standard equipped with an 18-watt charger. This may be one of the biggest minuses of this device.
Costs
Brand new APPLE iPhone 11 is available in colors presented above, and the full pricing breakdown you can find below.
Dollars
$699 for 64GB
$749 for 128GB
$849 for 256GB
Pounds
£729 for 64GB
£779 for 128GB
£879 for 256GB
YOU MAY ALSO LIKE