iPhone TMobile Orange (EE) United Kingdom Unlock service instructions:
IMPORTANT - PLEASE READ THIS:
This is unlocking service for all iPhones locked in TMobile Orange United Kingdom - those 2 operators are now one called Everything Everywhere (EE).

Supported only Clean IMEIs and older that 6 months

. Blacklisted phones (lost / stolen) will not be unlocked.
This service is not instant. You need to wait 1-7 days untill we complete the unlocking process.
When the order is done, you will get "unlocked" message on your e-mail. Then please synchronize the phone as in instructions below.
We can't cancel the order once is in process so please do not submit if you can't wait (1-7 working days for this service).
MAKE AN ORDER (type your IMEI below and click "Order"):
DETAILED INSTRUCTIONS HOW TO UNLOCK IPHONE AFTER THE ORDER IS COMPLETED:
In all new models you just need to turn on Wi-fi in your iPhone and it will unlock itself. But if it does not work or if you have old model then do those steps below,
Turn on your iPhone with unsupported sim card,
On a computer with Internet access, install and then run iTunes application,
Connect your phone to your computer via USB,
After detecting device,iTunes will start the unlock process which will last from several seconds to a few minutes (depending on the speed of Internet connection),
The process will end with the message "unlock is successful" - or another depending on the language and the version of iTunes.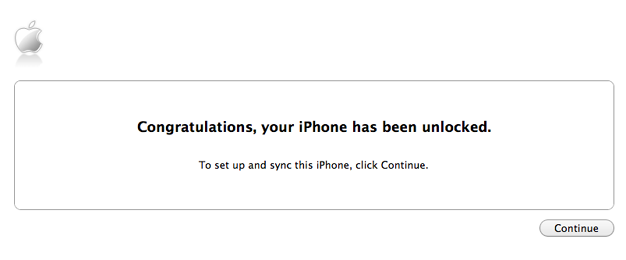 If the methods described above do not give the result you will have to restore your iPhone to the default settings.