What information you can get and how to use the services
The "Nokia check" service allows you to check many additional information about Nokia phones. The service is available free of charge to all users of our website. It takes a few seconds to check.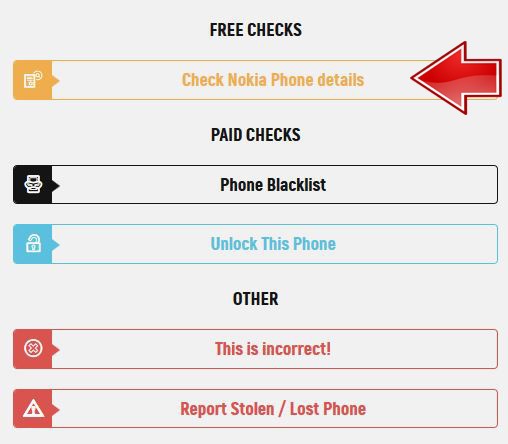 After entering the IMEI number on the home page and displaying the basic data, click "Check Nokia Phone Details". After click you will have access to the following information:
Sales Model
Product Code
Product Type
Warranty Status
Start Of Warranty
End Of Warranty
Activation Date
Ship To Country
Sold To Country
The following video will show you how to check the IMEI number on Nokia devices.
Nokia Checking History: