What information you can get and how to use the services
Through the "LG Check" service you can get additional information about LG phones. The service is free. Checking additional information requires only enter your device's IMEI number.
To check the LG phone just go to the main page, enter the IMEI number and then click "CHECK".
After clicking, you'll get basic information and a list of additional services for this model.
If you want more information please click "Check LG Phone details". The check takes only a few seconds. Thanks to this service you will get information about the network and country where the phone was first sold.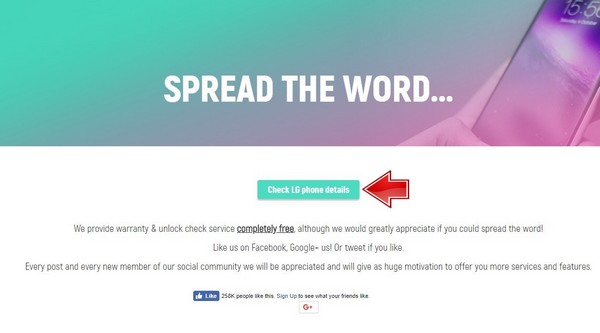 A full list of additional information below:
Model
Suffix
ESN
MSN
Esndate
Network
Esnoutgodate
ULocationcode
Carrier
CSN
If you do not know where to find IMEI on LG phone check out the following videos.
LG Checking History: